11 September 2023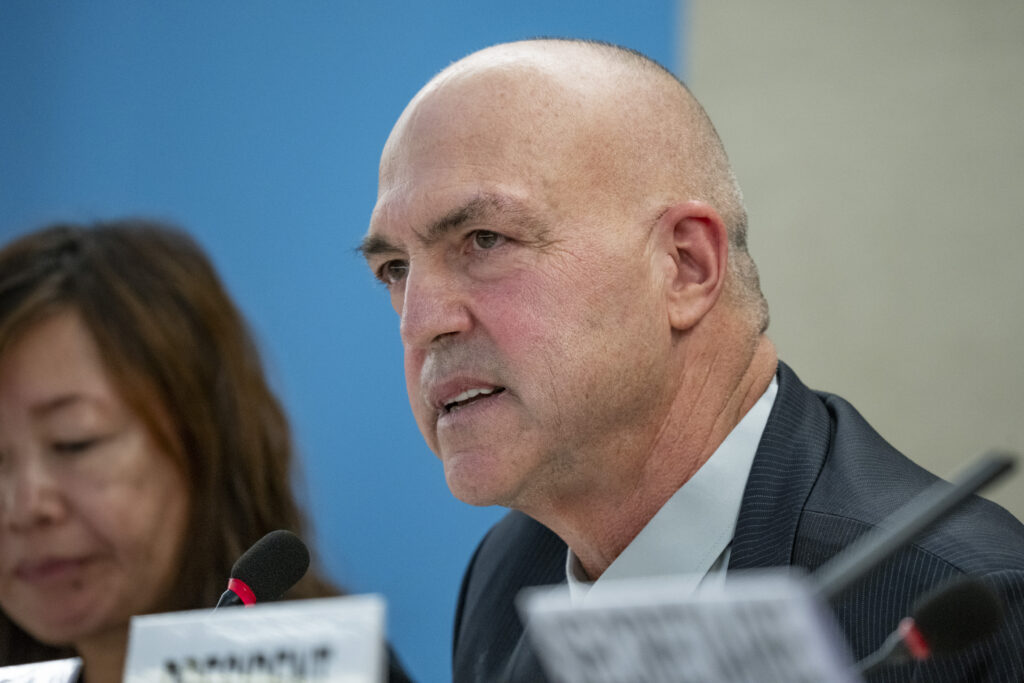 Mister President,
Excellencies,
It is an honour to appear before you to present the fifth Annual Report of the Independent Investigative Mechanism for Myanmar. Last year I reported to this Council an increase in serious international crimes committed in the country. Tragically, the frequency and intensity of war crimes and crimes against humanity has only increased in recent months.
In the past year we have seen more brazen aerial bombings and indiscriminate shelling, resulting in the deaths of innocent civilians including children. We have also seen increased executions of captured combatants and civilians and intentional burnings of homes and villages. There has also been a rise in the number of arrests without due process and we have collected credible evidence that some detainees have been subjected to torture, sexual violence, and other severe mistreatments.
The ongoing violence has forced our Mechanism to expand its inquiries to many parts of the country, but we retain our commitment and focus on collecting and analysing evidence of the campaign against the Rohingya population during the 2016 and 2017 clearance operations. We have collected compelling evidence of the widespread burning of Rohingya villages and the assaults and killings of civilians. I have been particularly horrified by the numerous accounts of sexual crimes that we have collected.
Mr. President,
The quantity of evidence and information we have been able to collect in the past year from individuals and organizations is unprecedented and frankly, unanticipated. With this increased workload and our limited resources, we have had to strategically focus our investigations on the gravest crimes where the impact on victims has been the most severe.
We continue to face the challenge of not having access to Myanmar. Our repeated requests for information and access have been ignored by the military authorities. We also face challenges in conducting investigative activities in other countries where witnesses and information providers are located.
To compensate, we have embraced innovative technology to propel our investigations. Our Open-Source team uses cutting edge technology to analyse and verify large quantities of material, such as videos, photographs and other information posted on social media. We are also using geospatial imagery to determine damage to villages before and after attacks. This type of evidence is then cross-checked against the information received from at least 700 sources, including more than 200 eyewitness accounts.
We have also begun a dedicated inquiry into financial information related to entities and individuals that have contributed to, or benefitted from, the serious international crimes committed in Myanmar. We are looking at weapon supply chains, and the dispossession of land, homes, and businesses, particularly during the clearance operations in Rakhine State.
Mr. President,
We understand this Council did not create our Mechanism to simply place evidence in storage. Rather, we intend to use the evidence to facilitate justice and accountability in courts and tribunals willing and able to prosecute these cases. We are currently sharing information and evidence with three ongoing proceedings focused on crimes committed against the Rohingya at the International Court of Justice, the International Criminal Court and in Argentina. We are now finalising three analytical reports to share with these authorities concerning: the military chain of command in Rakhine State; the failure of Myanmar authorities to investigate or punish sexual and gender-based crimes; and the organized spread of hate speech content on Facebook by the Myanmar military during the 2017 clearance operations.
I am particularly grateful to the brave survivors of these crimes who have shared their testimonies. None of our work would be possible without the courage and commitment of the many individuals and organizations that provide us with information. We are using the most advanced technologies to ensure that their interactions with us have the highest level of security and confidentiality.
I am also very grateful for the support of this Council and call on all Member States committed to ending the violence in Myanmar to support our work and give us the access we need to witnesses and information on their territories.
Mr. President,
The Myanmar people are suffering deeply from the effects of these ongoing horrific crimes. I would like them to know that the Mechanism is committed to pursuing justice for them and focusing all our efforts to ensure that the perpetrators will one day be held to account.
Watch the video of the statement and interactive dialogue